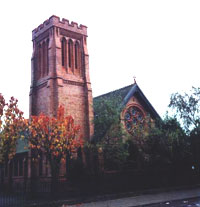 Translate Website
Annual Clergy Onging Formation Conference 2013
The clergy of the Diocese of Nottingham meet every year for an annual conference as part of their Ongoing Formation as priests and deacons. This year the conference was on Islam and it is planned to be the first of three conferences on 'Islam, Judaism, and Christianity'.
The speakers at our conference were Archbishop Kevin McDonald, Father Damien Howard SJ, Rev David Marshall, Katharina Smith - Muller, and Naveed Siddiqi. It was a stimulating and informative few days.
A big thanks to our OGF team for making it possible.