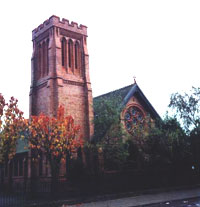 Translate Website
A visit to the Sikh Heritage Centre in Derby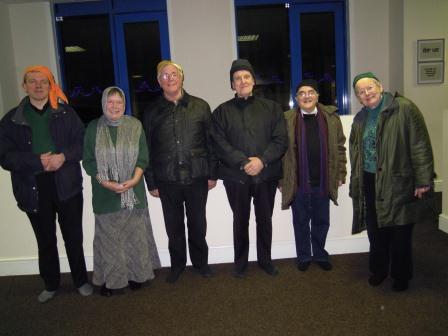 Left to Right: Father Eddy Jarosz, Patricia Stoat, Father Alan Burbidge, Father Duncan Campbell, John Young, Mary Foley
Six members of the Nottingham Diocesan Interreligious Relations group visited the National Sikh Heritage Centre and Holocaust Museum in Derby. The museum describes the history of Sikhs and Sikhism, not least their extensive links with the British Armed Forces, and
also tells of the tragedies that have afflicted Sikhs over many generations up
to the present day.
The group also visited the adjoining Gurdwara where they were given a presentation on Sikhism with the opportunity to ask questions and then as is customary with Sikhs we were
offered food and drink (vegetarian and non-alcoholic) before returning home.
Although Sikhs can sometimes be overlooked when considering other religions the 2011 census shows that in the East Midlands there are over 44,000 Sikhs and they make up nearly 1% of the population of the Nottingham Diocese. There are communities in all the main cities and towns and there are Sikh children in many of our Catholic schools. This
visit offered us a welcome opportunity to learn something about our Sikh neighbours.