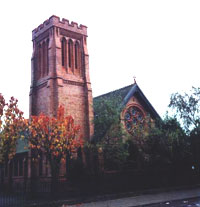 Translate Website
History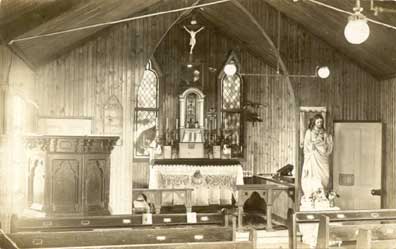 PRE - 1911 The census of 1851, the last before the discovery of ironstone in the district, recorded that the area which was to comprise the parish of Holy Souls has a total population of 1,245. Iron ore was discovered (re-discovered really, since there are many signs of early Roman and Saxon workings) in 1859, and the population at the next census, 1861 was found to have increased by 178.
Read more about the first 75 years >>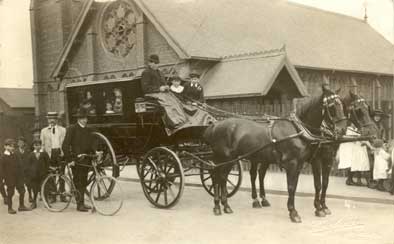 The New Printing Works, Frodingham Road, Scunthorpe. It is an old axiom that the world is wide enough for us all; is wide enough at any rate for all those who are broad minded enough to live and let live.
Read more about the Holy Souls Mission >>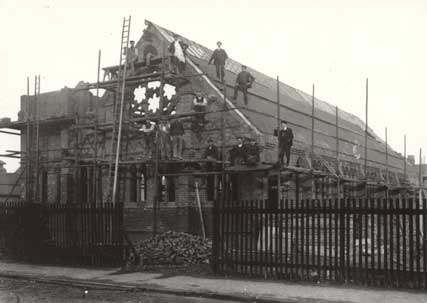 In common with other religious bodies in the town, the Catholic community have felt for a long time the need for increased accommodations, and as the result of a handsome grant from the Young Trustees it was found possible to commence the erection of a new church to displace the present iron structure. Led on by the enthusiasm of Father Askew, who worked hard for the cause since he came to Scunthorpe, various means have been devised of raising money towards the building fund.
Read more about the New Catholic Church >>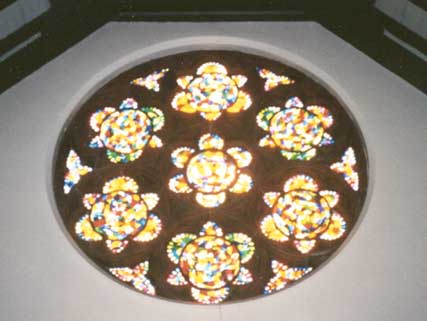 The celebration of the golden jubilee of Holy Souls Church on 30th November, 1961, is not only a source of gratification and thanksgiving by the congregation, and indeed, by the whole Catholic community of Scunthorpe ; it is, at the same time, an occasion for reminiscence concerning the past, and speculation about the future.